Have a Blocked Drain?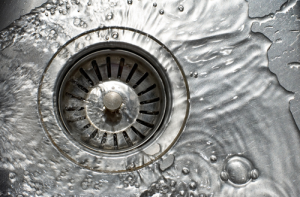 Blocked or slow drains are a common plumbing issue that left untreated can lead to even bigger problems.  It's important to resolve minor drain issues with drain cleaning before a major blockage happens. If you are experiencing a waste water clog or slow drainage don't risk it – call CLK Plumbing to get your drain cleared today!
Our drain clearing experts service Sydney, Western Sydney and all surrounding suburbs. We can have a tradesmen on site very quickly.
From toilets to main sewer blockages– we've seen it all! In most cases, trying to fix a clogged drain by yourself will make things worse and cost you more in the long run. Truss our licensed, professional plumbers who use the latest drain cleaning technology to solve all your blocked drain problems.  We have over 25 years of experience unblocking drains at your home or factory.  We will clear the blockage and the cause – the first time, every time!
Drain Cleaning Issues We Fix
Our Sydney plumbers have seen and done it all when it comes to blocked drains. We have the experience, tools and camera technology to fix a wide variety of issues, and our extensive drain cleaning services include:
Clogged toilets, sinks, tubs etc.
Video camera inspections
Sewer line replacement
Waste water, sewage backups
Tree Roots
Grease traps
Drain vent cleaning
Toilets and Everything else
Drain Cleaning Experts
We've got all the latest in drain cleaning equipment from hydroblaster to motorized snakes, tree root removal and the latest camera technology. No drain clearing job is too hard or too big for our licensed Sydney plumbers. Call us today and we'll get your blocked drains cleaned and all your plumbing problems resolved ASAP!